We have a workshop for mounting ski bindings.
Our speciality is ski touring and freeride binding mounting but we have the jigs for most alpine bindings too.
A standard ski binding mount when neither the ski or binding is bought from us is £50 when we have the jig.
If either the ski or the binding is bought from us then we will mount the binding for half price £25.
If you would like us to mount a binding for you while you wait then please book an appointment by giving us a call or email.
01943 816011
info@backcountryuk.com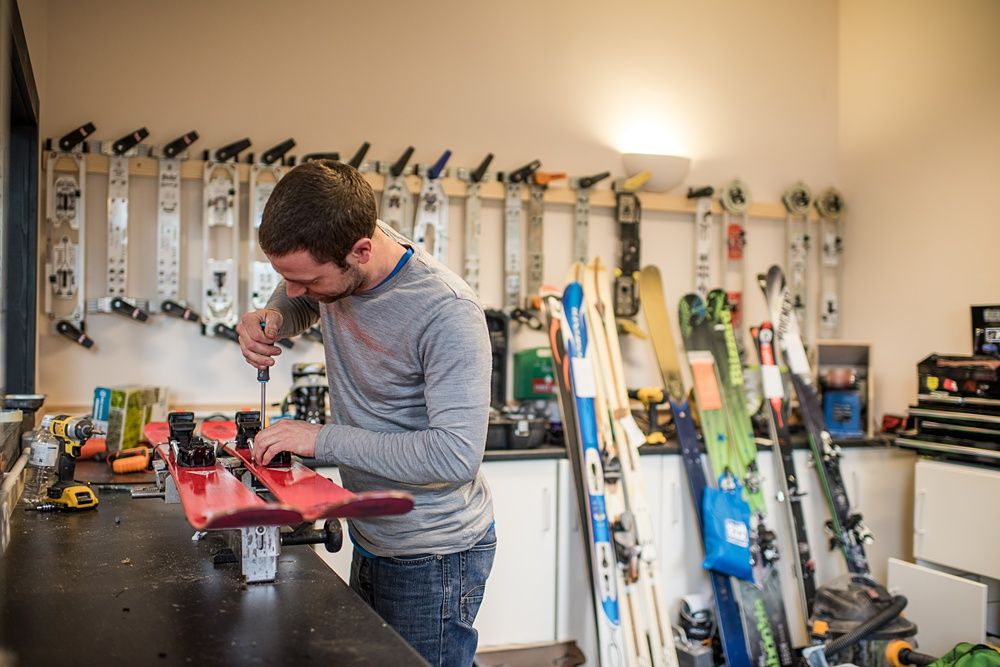 We can usually mount a different binding on a ski especially if there has only been one binding on there before. It always depends on the old hole pattern and new hole pattern but we will make sure that all our binding mounts are safe and solid.
We use 2 part epoxy as standard as this is the best way to prevent water ingress long term and to ensure a solid fix in lightweight skis.
We can mount with Quiver killers and perform repairs to ripped bindings with helicoils. Get in touch with us for pricing on these services.
Below is a list of jigs we have but there are more so if yours doesn't appear then please get in touch.
All ATK Bindings
Dynafit bindings (we have the jigs for most of these but not all)
Salomon alpine and touring bindings
Fritschi bindings
Marker alpine and touring Bindings
Plum Bindings
Meidjo Bindings
Rottefella Bindings
G3 Bindings
Look Bindings (not Pivot)
Scott bindings